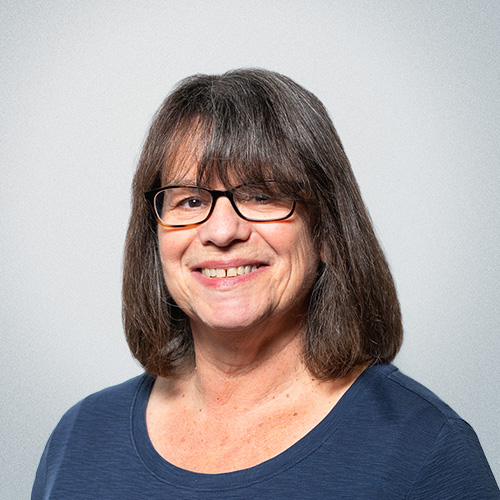 Denise Cote
HEAD COUNTER
Denise Cote is the Treasurer on the Board of Directors at Saybrook Community Church (SCC) and leader of the SCC Counter Team. In her dual roles she helps ensure the continued financial integrity and transparency required by our Bylaws and the Bible. To accomplish this, Denise works closely with the senior pastor and bookkeeper, oversees the weekly counting of offerings, and prepares the annual budget.
Denise has lived in Connecticut her entire life, and has done everything from pumping gas to managing multi-million dollar projects. She attended evening classes at Waterbury State Technical College and earned her Associate of Science Degree in Data Processing while working full time in a factory. Denise began working as a computer programmer in 1991, later transitioning to managing Information Technology (IT) projects. In 2005 she earned a Project Management Professional certification from the Project Management Institute. Denise recently retired from her position as a Senior IT Project Manager at a health insurance company.
Denise and her husband Art were married in 1998. Between them they have four children, 11 grandchildren, and 2 great-grandchildren. Denise and Art moved to Old Saybrook in 2006 and have attended SCC since 2011. They finally feel at home and blessed to be part of SCC.
Denise has a passion for learning, experiencing the love of God, knowing what it means to be a son, and helping others learn. In the past she has tutored student athletes in SAT math, taught adult classes at church, worked in altar ministry, taught children's church, and worked in prison ministry with her husband.
Denise believes it is important to know the Bible and to fully understand our position in Christ. Without this understanding we cannot reach our full potential and live a victorious Christian life. We have nothing to fear because we are seated with Him.
Denise loves nature, music, art and art history, books, travel, food, and watching sports. You might be thinking, is there anything she doesn't like? She'll tell you she definitely does not like housework or having to do something twice. You can often find her at Town Beach watching the sunset (as evidenced by the thousands of sunset pictures on her phone). Her taste in books runs the gamut from Rupert's Adventures to quantum physics, with history, biography, political science, and spirituality mixed in. Denise has been on ministry trips to Mexico, The Netherlands, Cape Verde, Cyprus, and Greece. Her trip to India checked another continent off her bucket list to visit all of them except Antarctica which is too cold. She and Art have been to or through (on the road) 39 states; only 11 to go. A favorite pastime for them is watching UCONN men's and women's college basketball on TV and in person. Denise vows to never get old because you are what you think in your heart, and her heart says "30".